Wet Seal Puts BK in Picture After Weak Q3
Wednesday, December 10, 2014
Share this article: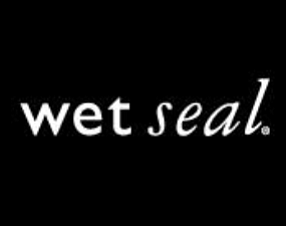 Shares of Wet Seal Inc. sank more than 65% to 9 cents and a market value of $8 million in midday trading, after the teen and contemporary retail chain said it might "seek a restructuring or other relief under the provisions of the U.S. Bankruptcy Code" if it can't address its immediate liquidity needs.
The statement accompanied the Foothill Ranch-based company's third-quarter financial report after markets closed yesterday, which showed a bigger-than-expected loss.
Wet Seal posted net revenue of $104.3 million for the quarter that ended Nov. 1, down 9.2% from $114.9 million in the year-earlier quarter. It also reported a net loss of $36 million, or 43 cents per share, compared with a net loss of $12.5 million, or 15 cent per share, for the same period last year. Analysts expected $97.17 million in revenue and a loss of 26 cents per share for the quarter.
Wet Seal's same-store sales declined 14.5%. It operates 528 stores in 47 states and Puerto Rico after opening one store and closing two during the quarter. The company said it expects to close approximately 60 stores by the end of the fourth quarter as their lease terms expire.
Wet Seal said it had cash and cash equivalents of $19.1 million and $21.3 million in convertible debt.
"While our results came in at the low end of our expectations during the third quarter, we continue to take important steps in our efforts to address our financial position and our ongoing challenges," said Ed Thomas, the company's chief executive.
He said solving Wet Seal's cash crunch is crucial "in the very near term" so it can pursue new programs to "recapture our target customer."