Brandman to Expand Community College Sites
Wednesday, December 10, 2014
Share this article: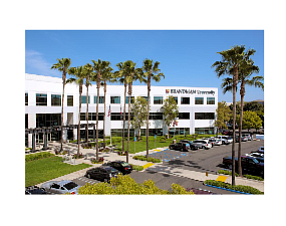 Irvine-based Brandman University plans to expand its presence at community colleges, the school said.
It added its fifth site last month—there are four in California and one in Washington state. At least two more are planned—one in each state—in 2015.
The school said it locates at such sites to expand its reach with a smaller investment in real estate and other overhead compared with its own campuses, which typically lease office. Brandman can bring several programs to community college campuses, depending on demand and available teachers.
It said this eases transferring into and attending a bachelor's program because students live near and know the campuses, and can begin taking Brandman courses while completing general education or associates' degrees, at the community college.
"This allows students a convenient and flexible option to purse a 4-year degree," Brandman spokesperson Joe Cockrell said.
Brandman is private nonprofit school that's part of the Orange-based Chapman University system. It has about 12,000 students in about 50 programs at 28 campuses in California and Washington.