Taco Bell in International Push
Thursday, December 4, 2014
Share this article: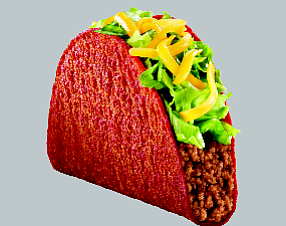 Irvine-based Taco Bell Corp. plans to add 1,300 restaurants with an aim of adding $2 billion in sales overseas by 2023, according to a report in Nation's Restaurant News.
Most of the Mexican-style fast food chain's units are in the U.S.—about 5,800 out of about 6,000 total.
Two of its sister chain's under parent company Yum Brands Inc.—KFC and Pizza Hut—combine for more than 21,000 units overseas, with big contingents in China and India.
Taco Bell's plans mention the United Kingdom, Poland, Chile, Peru, Korea, Japan and Thailand—but not China—the report said.
The chain's international President Melissa Lora—who had also headed up finance and development for all of Taco Bell—will focus exclusively on foreign operations under the plan.
The moves come as outgoing Taco Bell boss Greg Creed assumes chief executive duties at all of Louisville, Ky-based Yum Brands and Brian Niccol takes on the CEO role at Taco Bell. Both changes are planned for January.
Taco Bell is the largest restaurant chain based in Orange County with nearly $8 billion in annual sales.