Ingram Micro Gets Majority Stake in Turkish Distributor
Monday, December 1, 2014
Share this article: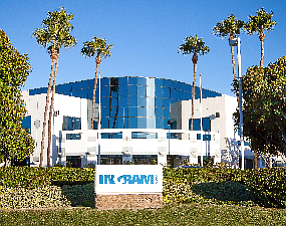 Santa Ana-based Ingram Micro Inc. through its Dubai unit has acquired a majority stake in Armada, a technology distributor in Turkey.
Ingram Micro's Aptec Holdings Ltd. subsidiary has paid about $24 million for 58% of Armada's common stock, according to a news report.
Istanbul-based Armada, which had $280 million in sales last year, is expected to "[enhance Ingram Micro's] access and reach into Turkey's fast-growing technology industry," said Ingram Micro Senior Vice President Ali Baghdadi, who also serves as president of the company's Middle East, Turkey and Africa Technology Solutions unit.
Ingram Micro said it plans to make a mandatory offer for the remaining shares, following Turkish capital markets regulations.
Ingram Micro is the largest computer products distributor in the world and had $42.6 billion in revenue last year.
Its shares slipped 1% during morning hours to a market capitalization of $4.3 billion.
The company last week announced plans to acquire Paris-based Anovo, which specializes in logistics and repair services for technology products.