Golden State Foods Opens 'Green' Facility
Monday, December 1, 2014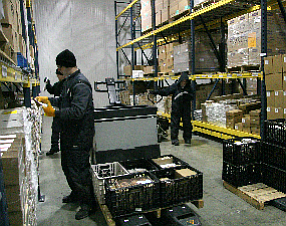 Irvine-based food manufacturer and distributor Golden State Foods Corp. has opened a distribution center in Chicago focused on environmental sustainability.
The 158,000-square-foot facility is its first to be gold-certified by the Leadership in Energy & Environmental Design program, a rating system developed by the U.S. Green Building Council.
The facility serves about 460 McDonald's restaurants in the Chicago and Northwest Indiana markets and replaces an older distribution center in the area.
"The new building is a milestone in our larger goals toward environmental sustainability," said Golden State Foods Chief Executive Mark Wetterau.
The facility has various "green" features, including those that help "reduce diesel consumption with electric stand-by power," the company said. It also uses rainwater for irrigation and has a "highly efficient" cascade refrigeration system.
Golden State Foods is among the largest private companies with headquarters in Orange County. It specializes in the fast-food industry and has McDonald's, Chick-fil-A and Taco Bell as customers, among others. It had $6.4 billion in revenue last year and has about 60 employees in Orange County and about 4,600 companywide.