Tilly's Shares Fall on Q3 Projections
Thursday, August 28, 2014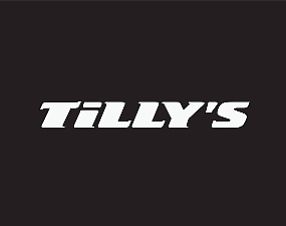 Shares of Tilly's Inc. were down about 6% at midday on weak third quarter projections.
This was a slight recovery from after hours trading yesterday, when shares fell 9% to about $7.70 and a market cap of about $212 million after the retailer posted a 70% drop in earnings for the second quarter that ended Aug. 2.
The Irvine-based action-sports retailer reported earnings of $1.3 million on sales of $123.1 million for the period. That added up to 5 cents in earnings per share for the quarter.
Tilly's posted $4.3 million in net profit on almost identical revenue—$123.04 million—it earned during the same period last year.
Decreased profits met analysts' estimates and were also "in line" with Tilly's expectations, according to Daniel Griesemer, the company's president and chief executive.
Same-store and e-commerce sales decreased 7.1% in the quarter. The company opened six stores and closed one during the reporting period, bringing the chain's total to 203.
Tilly's anticipates third-quarter comparable store sales to decline "in the mid-single digits."