Trial Date on Special Allergan Meeting Set
Wednesday, August 27, 2014
Share this article: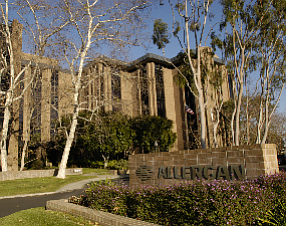 A Delaware Chancery Court judge today set a Oct. 6 date for a trial over the timing of a special meeting of Irvine-based Allergan Inc. shareholders.
The special meeting is part of a hostile takeover bid for Allergan by Canada-based Valeant Pharmaceuticals International Inc. and activist investor Bill Ackman's Pershing Square Capital Management LP. Allergan is fighting that bid.
Allergan had wanted a Nov. 24 trial date. It previously set a Dec. 18 date for the special shareholder meeting, which it called after Valeant and Ackman secured support of 31% of Allergan's investors.
The Botox maker said it believed that Valeant and Pershing Square "are now trying to hastily schedule the special meeting in order to facilitate Valeant's grossly inadequate offer and to mask Valeant's continued poor operating performance."
Allergan shares were down 1% to a market value of $48.4 billion. Valeant shares also were down 1% to a market value of $39 billion.