OC Auto Sales Up 7.7% in July
Wednesday, August 27, 2014
Share this article: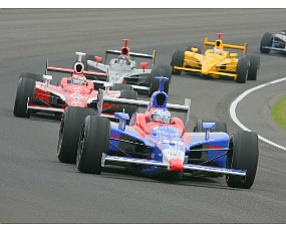 Sales of new vehicles at Orange County auto dealers rose 7.7% to 14,011 vehicles in July compared with the same period last year, according to the Newport Beach-based Orange County Automobile Dealers Association.
The figures, published in the Orange County Auto Outlook report, are based on 8,062 new car and 4,943 light truck registrations in the county.
Japan-based brands accounted for nearly half of July sales, at 7,809, up 5.6% from a year earlier.
Toyota Motor Corp. led all automakers locally with 2,683 vehicles sold, a 3.3% growth, while Honda Motor Co. Inc. posted a 9.5% increase with 2,009 new registrations in the county.
Mazda Motor Corp., which has its North American operations in Irvine, posted an 8.6% sales increase for a total of 393 vehicles sold here in July, while Subaru of America Inc. sold 287, a 28.1% uptick.
Cypress-based Mitsubishi Motors North American Inc. sold 57 vehicles, a 39.2% decrease from same period a year earlier.
Four domestic brands—Chrysler, Dodge, Jeep and Ram—combined for a 33.6% increase with 732 vehicles sold in July locally. Ford Motor Co. sold 1,080 vehicles, up 0.9% from same period last year, while GMC brands posted a 31.6% increase with 179 vehicles.
Auto sales in OC have risen each month this year, for a year-to-date increase of 7.9% with 102,616 vehicles sold.
European brands saw a 7.9% uptick in July sales with 2,642 new vehicles registered in the county.
Customers purchased 806 vehicles from Mercedes dealerships, a 15.8% increase, while 652 chose BMW brand, a 11.3% uptick. Audi sold 299 vehicles, posting a 20.6% growth, and Jaguar sales added up to 33 vehicles, a 50% increase. Italy-based Fiat posted strong sales gains—115.2% for a total of 99 vehicles sold here.
Volkswagen sold 347 vehicles, accounting for a 30.3% dip, but its Porsche brand did better—it posted a 19.4% increase with 86 vehicles sold here.
The U.S. operations of two South Korea-based brands saw their combined July sales increase 4.8% year-over-year, for a total of 1,391 vehicles.
Fountain Valley-based Hyundai Motor America Inc. sold 777 vehicles, a 1.4% increase from a year earlier.
Kia Motors America Inc. in Irvine sold 614 vehicles through OC dealers, good for a 9.4% increase.