Aliso Viejo-Based Device Maker Sold
Wednesday, August 27, 2014
Share this article: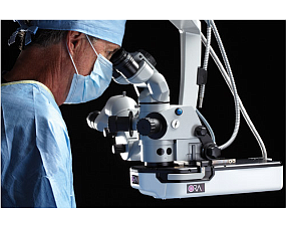 Aliso Viejo-based WaveTec Vision Systems Inc. will be bought by Alcon Inc., according to a statement issued today.
Fort Worth, Texas-based Alcon, a division of Switzerland's Novartis AG, did not disclose a purchase price.
WaveTec makes the ORA, a device that is used to guide cataract surgeons as they implant intraocular lenses in patients. The company is venture-backed; investors include Versant Ventures, which has an office in Newport Beach.
Alcon, which employs over 800 workers in Orange County, bought WaveTec in a bid to "address the needs of cataract patients, particularly those who live with astigmatism and presbyopia," said Jeff George, the company's global head.