Patent Office Weighs in for Netlist
Monday, August 25, 2014
Share this article: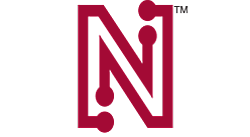 Shares of Netlist Inc. jumped Monday after the Irvine-based computer memory products maker announced it had prevailed in a long-running patent feud with a competitor in Santa Clara.
Investors sent Netlist shares up more than 20% in early afternoon trading to a market value of about $50.6 million on word that U.S. Patent and Trademark Office reaffirmed an earlier ruling and refuted all 60 infringement claims made by Inphi Corp.
The claims were related to load reduction technology in the newest generations of memory chips.
The latest development is the latest legal turn in disputes that have entangled Netlist for at least four years.
Inphi has until mid-October to appeal the ruling in federal court.
Inphi's claims are among various lawsuits involving memory products and technology that have curtailed adoption of Netlist products and kept investors at a distance.