Allergan Confirms Shareholder Meeting Request
Monday, August 25, 2014
Share this article: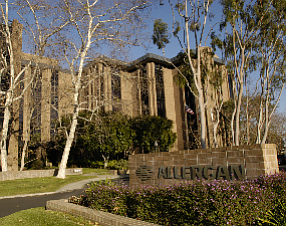 Irvine-based Allergan Inc. has confirmed it received written requests from shareholders to call a special meeting requested by activist investor Bill Ackman's Pershing Square Capital Management LP.
Allergan is fighting a hostile takeover bid by Canada-based Valeant Pharmaceuticals International Inc., which is supported by Ackman. Valeant and Pershing Square have said they have 31% of current stockholders in favor of a special meeting, a number that exceeds Allergan's bylaw requirements.
The special meeting would be called to consider ousting a majority of the members of Allergan's board and replacing them with directors willing to open negotiations with Valeant.
Allergan said in a release that its stockholders were asked to evaluate whether they wanted the opportunity to vote on Valeant's offer at a later date.
"In fact, many stockholders have explicitly conveyed their view that the requests are not an endorsement of Valeant's offer," the Botox maker said.
Allergan shares were down about 1% to a market value of about $48.8 billion in early trading. Valeant shares were down about 1% to a market value of about $39 billion.