CNBC: Threshold Met for Special Meeting on Allergan
Friday, August 22, 2014
Share this article: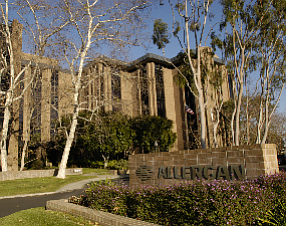 Valeant Pharmaceuticals International Inc. and activist investor Bill Ackman's Pershing Square Capital Management LP will submit a request today to Irvine-based Allergan Inc. calling for a special meeting of shareholders, according to reports.
Allergan is fighting off a $50 billion hostile takeover bid by Valeant and Pershing Square.
Neither Valeant nor Ackman have confirmed those reports.
Sources told CNBC that Valeant and Pershing Square have more than 30% of shareholders' support in favor of holding the meeting. The Canadian drug maker and Ackman's hedge fund, which owns about 10% of Allergan, are seeking to oust six Allergan directors and open discussions on the deal.
The reports came a day after Judge David Carter of the U.S. District Court in Santa Ana indicated that Valeant and Pershing Square are ready to go on the meeting.
"They have collected the required number of forms and intend to request a special meeting," Carter noted. Carter's comments came as he blocked Allergan's request to speed up a lawsuit it filed against Valeant and Pershing Square on insider trading allegations.
Allergan shares were flat with a market value of $49 billion. Valeant shares rose 2% to a market value of $39 billion.