OC Loses Jobs, Unemployment Rate Ticks Up
Friday, August 15, 2014
Share this article: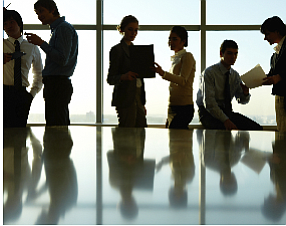 Orange County lost 13,900 jobs in July, breaking a five-month streak of job gains.
The drop in job numbers helped push up the local unemployment rate to 5.7% from 5.2% in June. The new rate compares with 6.7% a year earlier.
OC now has 1,470,660 jobs, down about 1% from June, while still ahead of the year-earlier total by about 1.5%, according to the California Employment Development Department.
The number of government jobs decreased by 12,000 in July. Hiring at county and city levels were offset by larger cutbacks in government education, primarily due to the summer recess, the agency said. OC has 140,000 government jobs now, flat from a year earlier.
The educational and health services sector lost 1,500 jobs for a total of 186,500. The decrease came in educational services, which reported a drop of 1,900 jobs. A gain of 400 jobs in healthcare and social assistance helped offset the overall decline. The sector has gained about 7,100 jobs since last July, a growth rate of about 4%.
Employers in the construction trade shed 1,000 jobs for a total of 82,400. The sector has grown about 5% over the year, gaining 3,900 jobs along the way.
Leisure and hospitality jobs increased by 1,000, with 500 hires in the arts, entertainment and recreation category, and another 500 in accommodation and food services. The total number of jobs in the sector was 196,100, up about 3,600, or 2%, year-over-year.
California's unemployment rate was 7.8% in July, up from 7.3% in June and down from 9.4% a year earlier.
Nationwide, the jobless rate was 6.5%, compared with 6.3% in June and 7.7% a year earlier.