Incipio Inks Deal with Kate Spade
Thursday, August 14, 2014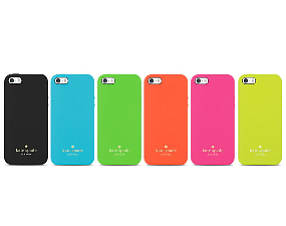 Incipio Technologies Inc. said it has signed a licensing agreement with fashion designer Kate Spade & Co. in New York.
The "multi-territory, multi-year deal" is the Irvine-based company's "largest licensing relationship to date," according to its founder and chief executive, Andy Fathollahi.
Incipio will design, manufacture and distribute accessories under the Kate Spade New York label for a range of smart phones and tablets manufactured by Apple Inc., Samsung and Amazon.com Inc.
"We are very excited," Fathollahi said. "It's a really great company, consumers love it. The brand resonates with girls that are 15 to 55 and beyond. It's a pretty big relationship for both organizations. It should increase our business, and we already hired two additional people to work on the project."
The branded products will be in stores by the end of this month, he said.
Incipio had about $200 million in sales last year, according to a Business Journal estimate. The company employs about 270 people spread over an 160,000-square-foot headquarters near the Irvine Spectrum and at its offices in Utah, China, India and Europe.
Incipio's other licensing agreements included companies such as Coca-Cola Co.; M&Ms manufacturer Mars Inc.; Hasbro Inc., a toy and board game company; and Trina Turk, an Alhambra-based women's clothing designer.