Anaheim, Newport Beach on Hospitality Venue List
Tuesday, August 12, 2014
Share this article: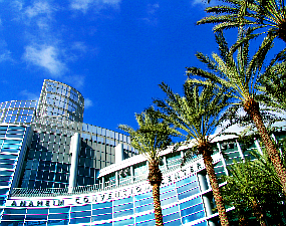 Anaheim and Newport Beach were among the most-sought U.S. cities for events in the past year, according to a list released by a McLean, Va.-based online database of meetings venues.
Anaheim was up seven spots to No. 25 and Newport Beach came in at No. 49, up one notch, Cvent Inc. said.
Chicago, Las Vegas and Orlando were the top three cities, based on data from the Cvent Supplier Network database.
San Diego was No. 5, besting both New York City and Washington, D.C.
The Cvent network is a searchable cloud-based database of 218,000 hotels and event venues in 175 countries for about 12,000 customers, commonly hospitality groups and meeting planners.
The service evaluated 5,000 U.S. cities on its network to compile the list, tracking activity for the last 12 months ending in June 2014.
Criteria included total room nights, qualified meeting venues and number of profile views in the database.