Real Mex Names Yum Vet CFO
Monday, August 11, 2014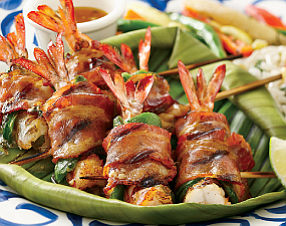 Cypress-based Real Mex Restaurants Inc. said on Monday it named Laurie Lawhorne its new chief financial officer.
Lawhorne counts more than 20 years of financial experience, including roles with Plano, Texas-based Pizza Hut Inc., Irvine-based Taco Bell Corp., and the parent company of both restaurants, Yum Brands Inc. in Louisville, Ky.
Real Mex operates about 125 restaurants across eight Real Mex brands: El Torito, El Torito Grill, Sinigual, El Paso Cantina, and Chevy's Fresh Mex, Acapulco Cantina, Las Brisas and Who Song & Larry's.
Equity owners Z Capital Partners LLC in New York City, and Tennenbaum Capital Partners in Los Angeles bought Real Mex out of bankruptcy in 2012 and have been trying to turn the company around.
The company is currently being led by Rio Gueli, who was promoted from executive vice president of operations to chief operating officer in May.
Real Mex President and Chief Executive Charly Robinson left the company last month. A new CEO has not been named.
Real Mex ranked No. 7 on the Business Journal's June list of OC-based restaurant chains, with estimated annual sales of about $330 million.