Anaheim Hospitality Group Partners with Baltimore, San Antonio
Monday, August 11, 2014
Share this article: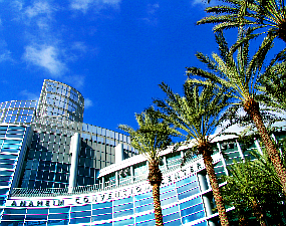 The Anaheim/Orange County Visitor & Convention Bureau said it would integrate sales efforts with two other cities to target meeting professionals for multi-year bookings.
The agency said it has joined with Visit Baltimore and the San Antonio Convention & Visitors Bureau in a partnership called Synchronicities.
Synchronicities aims to give meeting planners and convention and conference groups a unified way to plan multiple events over several years.
The National Postal Forum, a trade group for the mailing business, is one of the first clients to do so. It booked its conference for May 2015 in Anaheim with 2017 in Baltimore and 2018 in San Antonio.
The cities have also agreed to share marketing costs and information, create one marketing and services website for clients, and work with meeting planner and trade association umbrella groups to promote the cities.
The three cities together have about 1.6 million square feet of convention space and two are beginning or planning expansions.
San Antonio is spending $325 million to renovate 514,000 square feet and add a 54,000 square foot ballroom, and the Anaheim group wants to add 200,000 square feet to its 815,000, at a cost of about $180 million.