Vizio Recalls TVs After Tip-Over Warning
Thursday, August 7, 2014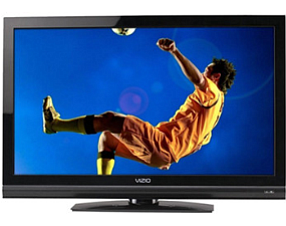 Irvine-based Vizio Inc. is recalling about 245,000 flat-screen TVs from its popular E-Series line introduced late last year.
The U.S. Consumer Product Safety Commission on Wednesday issued a statement to owners of the company's 39-inch and 42-inch TVs with models numbers E390-B0, E390i-B0 and E420i-B0 that assembly stands on the versions can "fail and cause the television to tip over unexpectedly, posing a risk of impact injury to the consumer."
The TVs were made in China and Mexico by Vizio investor and contract manufacturer AmTran Technology. The Taiwanese company is believed to own about 23% of Vizio.
Vizio did not respond to a request for comment.
The company acknowledged the potential manufacturing defect on its website and said that, "with any TV tip-over, injury to users is possible."
Vizio has received 51 reports of the recalled televisions tipping over, with no injuries reported, according to the company and the safety commission.
The models, which cost $370 to $450, were sold from December to June at Best Buy, Meijer, Target, Walmart, Sam's Club, Amazon.com and Costco.com, among other national retailers.
The safety commission is advising consumers to detach the stands and contact Vizio for replacements.
The development follows Vizio's recent halt in production of PCs and tablets as the company weighs a product strategy forged two years ago when it entered the computer market, the Business Journal reported last week.
Vizio is one of Orange County's largest private companies, with an estimated $3.1 billion in annual sales.
It's the top ranked seller of sound bars and smart TVs in the U.S., with more than 6.3 million sets shipped last year.