Masimo Q2 Misses Forecasts
Thursday, August 7, 2014
Share this article: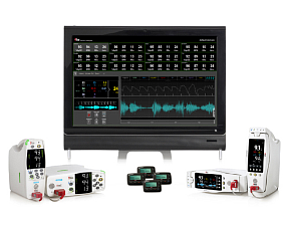 Irvine-based medical device maker Masimo Corp. today posted second-quarter results that missed Wall Street expectations.
It makes patient monitoring devices that measure things such as oxygen and hemoglobin.
The company posted a profit of $13.8 million, 19% lower than 2013's second quarter and below the $16.5 million analyst estimate.
Masimo's revenue rose 3% to $140.9 million. Wall Street expected it to have $145.8 million in revenue.
Masimo also issued 2014 guidance that was in-line with consensus projections.
The company said it could see a profit of $70.5 million to $73.9 million versus the $71 million consensus.
Masimo projected full-year revenue of $588 million to $593 million compared to analysts' estimate of $590.1 million.
Shares of Masimo closed down 1% to a market value of $1.4 billion. The company issued its financial results after market close.