Urban Decay Store Set for Fashion Island
Wednesday, August 6, 2014
Share this article: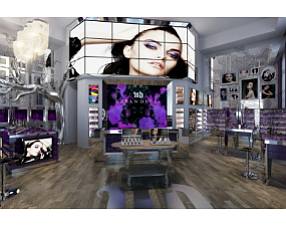 Urban Decay Cosmetics LLC said it plans to open its first stand-alone store at Fashion Island this fall.
L'Oreal USA Inc. acquired the Newport Beach-based company in November 2012 from private-equity firm Castanea Partners in a deal estimated at $350 million. Urban Decay had sales of $130 million at the time, according to news reports.
The 1,000-square-foot store will feature six makeup areas, a digital video wall and a lounge with a coffee bar, photo booth and a place for men to wait—a "dude station complete with an iPhone charger," according to the retailer.
"We are excited to celebrate the amazing global success of this local Orange County brand as it opens its flagship store here at Fashion Island," Stacie Ellis, senior director of marketing for Irvine Company Retail Properties, said in a news release.
Laguna Beach-based Wende Zomnir founded Urban Decay in 1996. It was acquired by LVMH Moet Hennessy Louis Vuitton SA in 2000 for $22 million, and sold two years later to Falic Group, a duty-free stores operator in Miami. Newton, Mass.-based private equity firm Castanea Partners bought Urban Decay in 2009.