Advisory Firms Call for Allergan Special Meeting
Originally published August 6, 2014 at 10:41 a.m., updated August 6, 2014 at 11:07 a.m.
Share this article: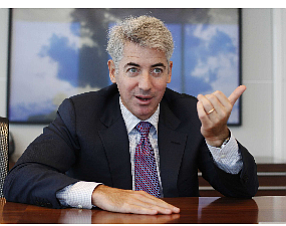 Two proxy advisory firms now are backing activist investor Bill Ackman in his efforts to call a special meeting of Irvine-based Allergan Inc. shareholders as part of a hostile takeover bid from Valeant Pharmaceuticals International Inc.
New York-based Institutional Shareholder Services and Glass Lewis & Co. separately said that Allergan shareholders should call the special meeting to consider Valeant's bid for Allergan, which the latter has rejected.
Both firms criticized what they called Allergan's restrictive bylaws that make it hard to call special meetings.
Ackman owns 9.7% of Allergan through his Pershing Square Capital Management LP, which must get the approval of at least 25% of the company's shareholders to call the special meeting. Ackman and Pershing want to replace six of Allergan's directors with board members more amenable to a takeover.
Allergan said in a release that the ISS and Glass Lewis recommendations "do not change the fact that Valeant's offer is grossly inadequate, substantially undervalues Allergan, creates significant risks and uncertainties and is not in the best interest of the company and its stockholders."
Allergan shares were down 1% to a market value of $46.9 billion. Valeant shares were flat with a market value of $37.2 billion.