Tustin Engineering Firm Acquired
Tuesday, August 5, 2014
Share this article: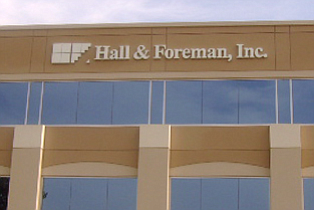 Tustin-based engineering firm Hall & Foreman Inc. has been acquired by David Evans and Associates Inc. in Portland.
Terms of the deal were undisclosed.
Hall & Foreman has 85 employees, about 30 of them in Orange County. It has five offices in California, including in Los Angeles, Temecula and Santa Clarita. It will retain its name and operate as a subsidiary of David Evans Enterprises Inc., parent of David Evans Associates, or DEA.
Hall & Foreman will keep its main office in Tustin, and Chief Executive John Hogan will remain in the post, said spokesperson Kelly Teenor.
Hall & Foreman ranked No. 34 on the latest Business Journal list of engineering companies in Orange County. Companywide billings for the year through June 2013 totaled $8.6 million, with the OC operations accounting for about 44%.
DEA has more than 700 employees across offices in eight states, including California, Arizona, Idaho and New York.
DEA Chairman and Chief Executive Al Barkouli said the acquisition is expected to provide DEA with an expanded presence in Southern California, where it has offices in Los Angeles, Ontario and San Diego.