St. Joseph Hoag Health, CHOC in ACO
Monday, August 4, 2014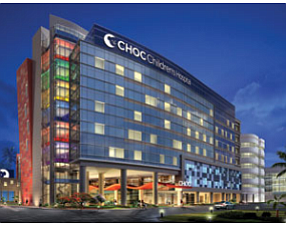 Irvine-based St. Joseph Hoag Health and Children's Hospital of Orange County said today that they would form an accountable care organization.
CHOC, which is located in Orange, and St. Joseph Hoag Health will share in the financial and medical responsibilities of managing and providing care to patients. The institutions said in a release that the goals were to improve quality, enhance patients' experience and "create efficiencies through collectively attending to patients' needs and avoiding unnecessary treatments."
The accountable care organization includes eight hospitals and nine medical groups and affiliated doctor networks.
CHOC said it would remain independent and continue to care for children who are outside of the St. Joseph Hoag Health network.