Irvine Exec to Atlanta for AutoTrader.com
Monday, August 4, 2014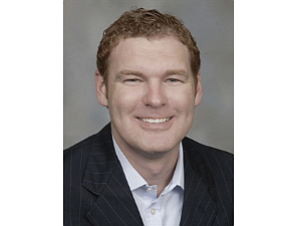 Jared Rowe will shift from the president's post at Irvine-based Kelley Blue Book to the same title with parent company AutoTrader.com. He replaces Alan Smith, who left to "pursue personal interests."
Atlanta-based AutoTrader.com, which aggregates new and used car listings from dealers and private sellers, acquired Kelley Blue Book in 2010 on undisclosed terms. The Wall Street Journal estimated the price at "$500 million-plus." Both are owned by Cox Enterprises Inc. of Atlanta.
Rowe served as vice president of product management for AutoTrader.com, before joining Kelley Blue Book in early 2012. The vehicle appraisal website "exceeded revenue, profit and traffic targets" during his tenure as the top executive, according to Kelley Blue Book.
Steve Lind has been promoted from vice president of operations to replace Rowe at the Irvine headquarters.
"I'm honored to lead and serve Kelley Blue Book—an iconic and trusted automotive brand," Lind said in a statement. "We will continue to provide vehicle valuations and deliver impactful branding solutions for our customers."