Chapman Film School Makes List
Friday, August 1, 2014
Share this article: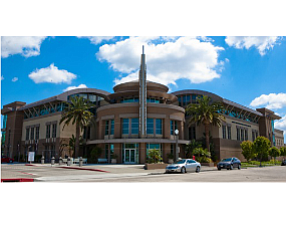 The Dodge College of Film and Media Arts at Chapman University was named the seventh best film school in the country out of 25 ranked by the Hollywood Reporter.
Only the film schools at the University of Southern California, the University of California-Los Angeles, the American Film Institute and California Institute of the Arts ranked ahead of it in the state.
But it bested schools at Stanford University, Loyola Marymount University, California State University-Northridge, and San Francisco State University.
Two New York City film schools—Columbia University and New York University—were also in front of Chapman.
The trade newspaper listed schools based on responses from 2,300 ballots from the film industry and the schools themselves.