Allergan Contends Insider Trading in Suit against Valeant, Ackman
Friday, August 1, 2014
Share this article: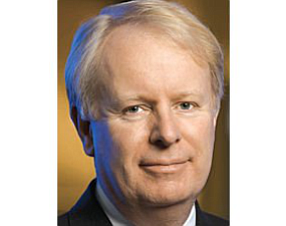 Irvine-based Allergan Inc. filed a federal lawsuit today that contends hostile suitor Valeant Pharmaceuticals International Inc. and activist investor Bill Ackman engaged in insider trading.
The maker of Botox is battling Canada-based Valeant and Ackman—whose Pershing Square Capital Management hedge fund owns 9.7% of Allergan— to stay independent.
Allergan has rebuffed several bids from Valeant, saying they undervalue the company.
Allergan said in its suit that Pershing Square bought $3.2 billion of its shares between February and April while being fully aware of Valeant's takeover intentions. The drug maker said that Ackman's actions deprived selling shareholders of $1.2 billion in value gains.
The lawsuit said that Valeant and Pershing Square "have also failed to disclose material facts" concerning the role of Robert Ingram, a Valeant director who had overlapping service on Allergan and Valeant's boards through 2012—a time that Valeant had stated it was considering a bid for Allergan.
Allergan's lawsuit alleges that some of the information that has not been disclosed included whether Ingram "directly or indirectly shared any information he learned in the course of his Allergan board service" with Valeant or individuals associated with Ackman.
"Here, there is a significant possibility that Valeant is being advised by a former Allergan director in possession of Allergan's nonpublic information, and the nature of that advice is material to an Allergan stockholder evaluating Valeant's offer; the nature of Mr. Ingram's role in this transaction must be fully investigated and disclosed," the suit said.
Ackman said in a statement issued by Pershing Square and Valeant, "Allergan's determination to waste money on a baseless lawsuit against its largest shareholder demonstrates why this board of directors should be removed."
Pershing Square and Valeant characterized the suit as "frivolous" and "another desperate attempt" to interfere with a special meeting of shareholders being called by Pershing Square.
Ingram is not named as a defendant in the suit.
Allergan is asking the court to declare that Valeant and Ackman violated federal insider trading and disclosure laws and to order a rescindment of Pershing Square's purchase of Allergan stock.
Valeant could not be reached for comment.
Allergan shares were flat in early afternoon trading with a market value of $49 billion. Valeant shares were also flat with a market value of $39 billion.