Advantage Sales & Marketing Buys in N.Y.
Wednesday, April 30, 2014
Share this article: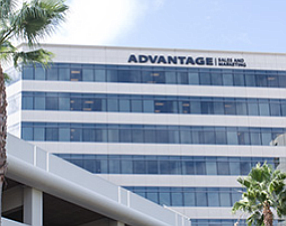 Advantage Sales & Marketing LLC in Irvine said it has acquired StoreBoard Media LLC in New York on undisclosed terms.
StoreBoard specializes in advertising on security equipment at retailer entrances.
"This acquisition is a great addition to our portfolio of in-store media and merchandising networks serving to help [consumer packaged goods] companies and retailers connect with shoppers at the moment of truth, differentiate their in-store experience, and drive sales," Tanya Domier, Advantage's chief executive said in a news release.
Rick Sirvaitis, president and co-founder of StoreBoard Media, will lead the new business unit, which will continue to operate out of New York, under the same name.
The deal comes three weeks after Advantage's parent, London private equity firm Apax Partners LLP, was reported to be looking into a sale of the company in a deal that could approach $4 billion, according to Reuters.
Advantage, which has more than $1 billion in annual revenue, is a sales and marketing firm that handles retail merchandising and customer events, among other services, to companies in the grocery, drugstore, and other industries. Clients include Wal-Mart Stores Inc. and Kroger Co.
Advantage acquired Texas-based food brokerage Longhorn Food Brokers LP in March. That followed three other deals last year for companies in the perishables industry.