Questcor Sales Up, Still Misses Estimates
Tuesday, April 29, 2014
Share this article: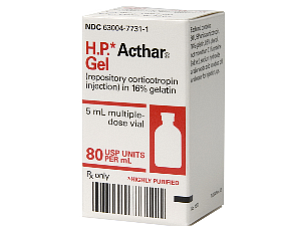 Questcor Pharmaceuticals Inc. notched increases in sales and profit in the first quarter on growing demand for its flagship H.P. Acthar Gel product, the company reported on Monday after the close of the stock market.
The Anaheim-based company saw $227.1 million in net sales, up 68% from the same period last year. Net income was $74.3 million, up 90% from a year earlier.
Analysts on average had expected net sales of $239.8 million and profit of about $101 million.
Questcor said the year-over-year increase in sales owed primarily to increased prescriptions of its Acthar drug by rheumatologists.
Acthar is used for various conditions, including rheumatoid arthritis, multiple sclerosis flare-ups and nephrotic syndrome.
New paid prescriptions increased about 35% year-over-year in the first quarter to about 2,350, according to Chief Operating Officer Steve Cartt.
Questcor's research and development investment increased 84% to nearly $20 million in the first quarter. The company said the investment reflects its "ongoing efforts to further build the body of clinical evidence for Acthar," among other objectives.
Questcor early this month announced it has agreed to merge with Mallinckrodt plc in a cash-and-stock transaction valued at $5.6 billion. The deal is expected to be completed in the third quarter. Questcor shareholders are expected to receive cash and a portion of Mallinckrodt common stock, and own about 49.5% of the combined company.
Questcor shares were up about 3% in afternoon trading Tuesday to a market value of $4.78 billion