Kia, Yokohama Latest to Cut Ties with Clippers
Tuesday, April 29, 2014
Share this article: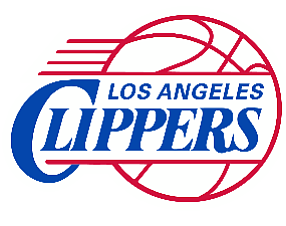 Kia Motors America Inc. and Fullerton-based Yokohama Tire Corp. are the latest companies to cut ties with the Los Angeles Clippers in the wake of owner Donald Sterling's alleged racist rant caught on tape.
"Yokohama Tire Corporation does not tolerate discrimination in any fashion," the company said in a statement sent to the Business Journal. "The alleged remarks by Los Angeles Clippers owner Donald Sterling are completely unacceptable and we find it necessary to immediately suspend our sponsorship. We will continue to assess the situation and weigh our options."
Yokohama Tire is the North American manufacturing and marketing subsidiary of Tokyo-based Yokohama Rubber Co., which is among the largest tire companies in the world, with about $5.7 billion in annual sales.
The North American segment makes up about 20% of that total, or some $1.13 billion.
Kia Motors, which maintains its North American headquarters in Irvine, also has distance itself from the Clippers organization, calling Sterling comments "offensive and reprehensible."
"We are suspending our advertising and sponsorship activations with the Clippers," a statement sent to the Business Journal read. "Meanwhile, as fans of the game of basketball, our support of the players and the sport is unwavering."
Kia, now in its seventh season as the official automotive partner of the NBA, has centered its advertising campaign around raising star and Clippers forward Blake Griffin, its top pitchman. The automaker was prominently featured during the 2014 NBA All-Star Game Presented by Kia in New Orleans in February.
Kia and Yokohama are the latest in a string of influential and large corporations that are suspending advertising and sponsorships with the Clippers, who are tied 2-2 in a first round battle with the Golden State Warriors.
The series and arguably the entire first round of playoff action has taken a back seat to the ongoing controversy surrounding Sterling's comments regarding Magic Johnson and other black stars who attend Clippers games.
State Farm, CarMax, Virgin America and the Chumash Casino, the presenting sponsor of the Clippers, have already suspended ties with the franchise.
Irvine-based CBE Office Solutions, which became the Clipper's official equipment provider about a year ago, said it intends to weigh in after the NBA's press conference tomorrow, which is expected to bring some clarity on Sterling's immediate future in the league.
"We haven't really decided," said CBE President Tarek Hafiz. "We're going to decide after the NBA makes a decision tomorrow and we'll take it from there."
Hafiz said the business equipment provider, which has had Clippers season tickets for the last seven years, supports the players, but not Sterling.
"We support the team but we're not supporting the owners," he said. "We're fans before anything. We're human before anything else."