JWA Gets PreCheck Application Center
Tuesday, April 29, 2014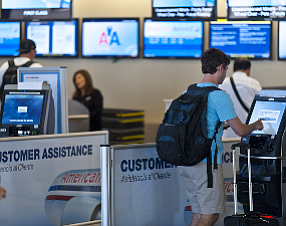 An application center for an expedited screening program at John Wayne Airport has opened in Terminal C.
The Transportation Security Administration's PreCheck lets participants leave their shoes on and keep their laptops in their carry-on bags, among other perks, during security check-in.
The application center allows travelers to pre-enroll for PreCheck online and finish the enrollment process at the airport.
TSA plans to open more than 300 application offices throughout the U.S. The first opened in December at Indianapolis International Airport.