Del Taco Refinances $260M in Debt
Tuesday, April 29, 2014
Share this article: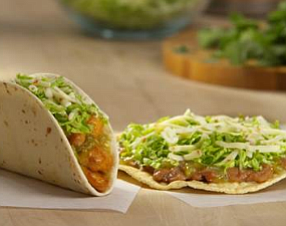 Lake Forest-based fast food chain Del Taco Holdings Inc. said on Tuesday that it refinanced about $260 million in debt in exchange for a lower interest rate.
The transaction included a $220 million term loan and a $40 million revolving credit line.
The announcement follows a year for Del Taco, which has 547 restaurants, that saw a rebranding that included an updated restaurant design and new menu offerings.
Del Taco's 2013 systemwide sales, which includes company-owned and franchised locations, totaled $622 million, up 2% from the year-ago period.