Bloomberg: Allergan Looking at Sale
Tuesday, April 29, 2014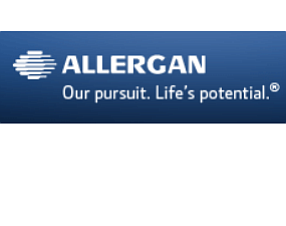 Irvine-based drug maker Allergan Inc. has contacted Johnson & Johnson and France's Sanofi SA to see if either company would be interested in buying it, according to a Bloomberg report.
The maker of Botox has an unsolicited $45.7 billion bid on the table from Canada's Valeant Pharmaceuticals International Inc., which has OC roots. Activist investor Bill Ackman, whose Pershing Square Capital Management LP owns 10% of Allergan, is supporting Valeant's bid.
Bloomberg, citing unnamed sources, said that Allergan is holding early-stage discussions with Sanofi and J&J while it decides whether it will seek an alternative to Valeant's offer. The sources said it was not clear if either company was interested.
The report also said Germany's Bayer AG was another possible suitor for Allergan, and that investment banks have contacted it to see if it is interested.