Opus Bank Profit, Lending Up in Q1
Monday, April 28, 2014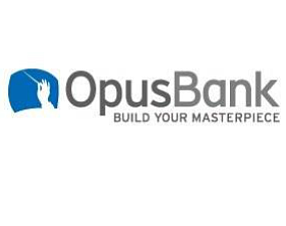 Irvine-based Opus Bank announced first-quarter profit of $13.3 million, up about 85% from the same period a year earlier.
The bank had $39.7 million in net interest income, up 35% year-over-year.
It had about $2 million in noninterest income, down 19%.
Opus had about $4 billion in assets as of the end of March. That compares to nearly $3 billion a year earlier.
It had $3 billion in total deposits versus $2.1 billion a year earlier.
Total loans as of March 31 were $3.2 billion, up 39% year-over-year. Loans originated during the quarter totaled $451 million, double the amount in the year-earlier period. Multifamily residential loans accounted for more than half of the newly originated loans, and commercial business loans made up about 24%.
Opus' specialty banking divisions—including technology banking, healthcare banking and corporate finance—accounted for 30% of its first-quarter originations and represent nearly half of its current pipeline, said Chief Executive Stephen Gordon.
Opus, which recently went public via an initial public offering, has a market capitalization of about $946 million.