Allergan Eyeing Shire?
Monday, April 28, 2014
Share this article: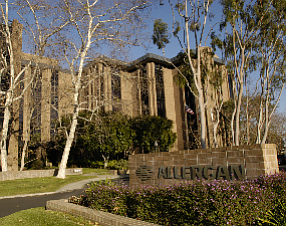 Irvine-based drug maker Allergan Inc. is considering a bid for Shire plc as a possible way to thwart a hostile takeover by Valeant Pharmaceuticals International Inc., according to reports.
Allergan had approached Dublin, Ireland-based Shire in the past and been rebuffed, reports said.
Allergan is the largest publicly traded company with headquarters in Orange County, with a market value of about $49.7 billion. It had $6.3 billion in revenue and $985 million in profit last year.
Publicly traded Shire, which saw a 6% increase in its share price today, has a market value of about $34.3 billion. It had $4.9 billion in revenue and $665 million in net income last year.
Allergan last week received an unsolicited offer valued at about $47 billion from Laval, Quebec-based Valeant and activist investor Bill Ackman, who runs New York-based Pershing Square Capital Management LP. Ackman has a 9.7% stake in Allergan's common stock.
Valeant since then has announced it's turning directly to Allergan shareholders to gain support for the transaction. Allergan followed by implementing a shareholder rights plan that would allow existing shareholders to buy additional shares at a discount if an unapproved investor accumulates ownership of 10% or more of Allergan common stock.