Microsemi's March Quarter Meets Expectations
Friday, April 25, 2014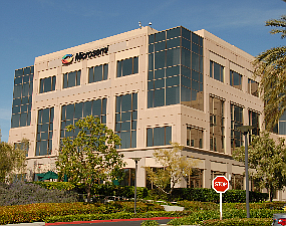 Aliso Viejo-based chipmaker Microsemi Corp. on Thursday reported March quarter earnings in line with Wall Street expectations.
The company posted sales of $287 million in the recently ended quarter, up nearly 22% from a year ago.
Adjusted profits hit $47.7 million, down 22.6% from a year earlier.
The company said its gross margin, a key metric for assessing technology companies, was 55.2%, down 1.5% from the December quarter.
Microsemi specializes in chips geared for the defense and aerospace industry that are used in timing products, as well as power, security and mission critical applications.
The company provided a revenue outlook in the current quarter on the low end of Wall Street expectations and a profit target in line with estimates.
Microsemi currently sales in the June quarter between $287 million and $293 million.
Analyst on average forecasts revenue of $294.2 million.
Adjusted profits are projected in the range of $52.1 million to $57.8 million.
Wall Street is looking for an adjusted of $54 million.
Microsemi shares were off about 7% in afternoon trading Friday to a market value of $2.25 billion.