Laguna Hills Mall Owner to Redo Redevelopment Plans
Wednesday, April 23, 2014
Share this article: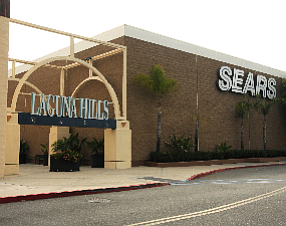 Merlone Geier Partners is going back to the drawing board with its redevelopment plans for the Laguna Hills Mall now that it has acquired rights to the space currently occupied by Sears.
The investor acquired the mall on undisclosed terms from Indianapolis-based Simon Property Group LP last year. It later released renderings of its redevelopment plans for the mall, which totals about 847,000 square feet.
That vision is likely to change based on Wednesday's deal to acquire the leasehold interest of Sears, which has been an anchor at the mall for decades and now plans to shutter its store there.
Merlone said it now plans a new concept that will expand on its idea of creating a "promenade-style urban village" with the mall expected to be renamed Five Lagunas.