Allergan Adopts Poison Pill Defense
Wednesday, April 23, 2014
Share this article: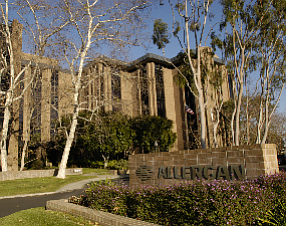 Irvine-based drug maker Allergan Inc. has adopted a stockholder rights plan in response to a hostile takeover bid by Valeant Pharmaceuticals International Inc. and activist investor Bill Ackman.
Laval, Quebec-based Valeant earlier this week made an unsolicited bid to acquire Allergan for about $47 billion in a cash-and-stock offer. Valeant has partnered with Ackman's Pershing Square Capital Management LP, which in recent months has accumulated a 9.7% stake in Allergan.
Valeant Tuesday announced plans to approach Allergan shareholders directly, as "Allergan has not been receptive" to its offer.
Allergan's stockholder rights plan—commonly known as a poison pill strategy—gives existing shareholders the right to buy additional shares at a discount if an unapproved investor "acquires beneficial ownership of 10% or more of Allergan's common stock."
Allergan said the strategy is "not intended to prevent an acquisition of the company on terms that the board considers favorable to, and in the best interests of, all stockholders. Rather, the plan aims to provide the board with adequate time to fully assess any proposal."
Allergan is the largest publicly traded company headquartered in Orange County based on market capitalization. It had $6.3 billion in revenue and $985 million in profit last year.
Valeant had $5.8 billion in revenue and net loss of $866 million last year.