Valeant Sets Bid at $47B
Tuesday, April 22, 2014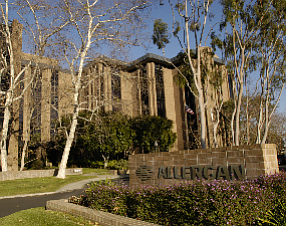 Valeant Pharmaceuticals Inc., an unsolicited suitor of Irvine-based drug maker Allergan Inc., has set its bid for the acquisition at $47 billion.
Canada-based Valeant, which has partnered with Bill Ackman's Pershing Square Capital Management LP in the proposal, said today it is offering $48.30 in cash and 0.83 shares of its common stock per Allergan share. It said Allergan shareholders would own 43% of the combined entity's stock.
Allergan shares are up about 16% during morning trading to a market value of about $48.9 billion. Valeant shares also are up, about 6%, to a market value of about $44 billion.
Valeant said it's expecting $2.7 billion in operating cost synergies as a result of the combination. It estimated that full-year revenue, given certain assumptions, could range between $14.8 billion and $15.5 billion.
Allergan's board of directors said it will "carefully review and consider the proposal and pursue the course of action that it believes is in the best interests of the company's stockholders."