BJ's Strikes Deal With Activist Investors
Tuesday, April 22, 2014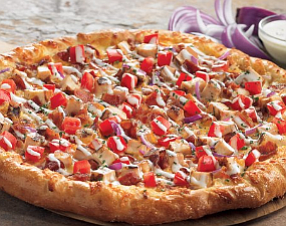 Huntington Beach-based casual dining operator BJ's Restaurants Inc. said Tuesday it struck a deal with two activist investors that includes three new board nominees, one new director's seat, and a $50 million share repurchase program.
The company said its agreement with a consortium of shareholders—which have a combined 16% stake in the company and are led by PW Partners Atlas Fund II LP and Luxor Capital Partners LP—calls for one additional board seat and the nomination of three board directors at BJ's annual shareholder meeting.
The appointment of the nominee for the new board seat, Mark McEachen, is effective immediately. McEachen, along with fellow nominees Patrick Walsh and Noah Elbogen, will stand for election at the shareholder meeting. John Grundhofer and William Hyde are set to retire from the board at the meeting.
The company said in March that it was reviewing the group's nominations. The investors had said in filings with the Securities and Exchange Commission that they planned to nominate five candidates for the chain's board.
A $50 million share repurchase was also announced, with the company saying it expects to repurchase at least half of that that by the end of its fiscal year.
"In light of our substantial current cash flow from operations and strong balance sheet, we believe that BJ's is well-positioned to return capital to shareholders in the form of a repurchase program, while we continue delivering improvements in total productive capacity with a targeted annual increase in total restaurant operating weeks of at least 10% during the next several years, and also continue executing our recently announced sales-building and brand initiatives," BJ's President and Chief Executive Greg Trojan said in a statement.
The company has 149 restaurants, mostly in California and neighboring states.
BJ's shares were trading up about 2.5% to a market value of $863.52 million.