Bid for Allergan Now 'Hostile'
Tuesday, April 22, 2014
Share this article: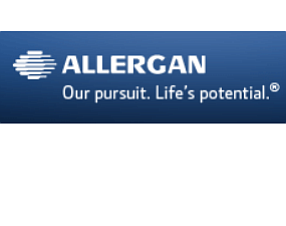 Valeant Pharmaceuticals International Inc. will take its bid for Allergan Inc. directly to the Irvine-based drug maker's shareholders.
Laval, Quebec-based Valeant earlier this week made an unsolicited bid to acquire Allergan and set the transaction value at about $47 billion when it announced today it will pay $48.30 and 0.83 of a share of its common stock per Allergan share.
Valeant outlined its timeline on the hostile bid in a filing with the Securities and Exchange Commission today. It said it had been courting Allergan for more than 18 months, during which time "Allergan has not been receptive to our overtures … and has made it clear both privately and publicly that it is not interested in a deal with us."
That has led Valeant to a decision to "present this proposal to Allergan shareholders directly," the company said.
Allergan is the largest publicly traded company headquartered in Orange County based on market capitalization. It had $6.3 billion in revenue and $985 million in profit last year.
Valeant had $5.8 billion in revenue and net loss of $866 million last year.
Valeant said it would expect to cut about $2.7 billion in operating costs from a combined operation.
The company also said it estimates "less than a 20% reduction in combined company headcount worldwide."
Allergan has more than 11,000 employees worldwide. Valeant has about 17,000.