Fisker Appoints Interim President
Thursday, April 17, 2014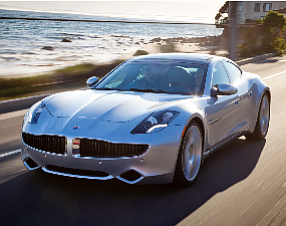 Costa Mesa-based Fisker Automotive Inc. named Roger Brown interim president of the luxury hybrid automaker.
Fisker parent Wanxiang America Corp. confirmed the appointment Thursday.
Wanxiang America, based in Elgin, Ill. and part of China auto parts company Wanxiang Group Corp., bought Fisker in a bankruptcy auction for $149.2 million. The deal was approved in February.
Brown's appointment was first reported by the News Journal, a daily newspaper in Delaware that quoted him as saying that there is a 50-50 chance that a facility in the state, which came with the Fisker acquisition, would be used to produce vehicles.
He went on to tell The News Journal that the automaker's Karma model would be relaunched by August of next year followed by the Surf in March 2016. A more moderately-priced Fisker, called the Atlantic, would likely be rolled out at the end of 2017.