Acacia Shares Fall on Q1 Report
Thursday, April 17, 2014
Share this article: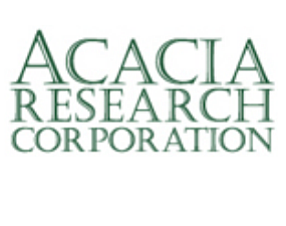 Shares of Acacia Research Corp. fell in after-hours trading Thursday after the Newport Beach-based company reported first quarter revenue and adjusted profits that widely missed Wall Street expectations.
Investors sent shares down 1.8% in extended trading to a market value of about $864 million, erasing some of the 7.6% gain posted in intraday trading.
The company, which licenses patents from its own portfolio and for other companies, reported revenue of $12.5 million in the recently ended quarter, down 83.6% from the same period a year ago.
Analysts on average had forecast sales of $16.9 million.
The company reported an adjusted loss of $5.1 million, compared to an adjusted profit of $22.7 million a year ago.
Wall Street was looking for an adjusted profit of about $2 million.
Acacia typically splits sales, licensing fees and court settlements with patent holders.
The company on Thursday also announced its board approved a cash dividend of $0.125 per share, which didn't seem to sway investors.
Acacia has been mired in a yearlong slump as it navigates a tougher pricing climate on patent licensing and works through a glut of underperforming, smaller portfolios that are costly to manage.
Patent reform proposals in Washington have also kept investors at bay as the company tries to put its recent troubles behind it with a string of patent lawsuits nearing litigation, which could change the outlook of the company overnight.
Acacia sues companies it believes are infringing on patents but can't come to terms on a licensing deal. The lawsuits typically end in settlements that are lucrative for the company and the patent holders it represents.
"We have a deluge of trial dates early next year," Chief Executive Matthew Vella told the Business Journal last month. "We'll have six or seven this year. I think we'll come out of it."
Analysts are forecasting an adjusted profit of $2.5 million on revenue of $16.6 million in the current quarter.