Irvine Snack Maker Brings President from Japan
Tuesday, April 15, 2014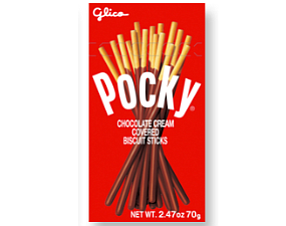 Irvine-based confectionary company Ezaki Glico USA Corp. has named Shunsuke Nakai its new president.
Ezaki Glico USA is a unit of Osaka, Japan-based Ezaki Glico Co., which operates globally through various business lines including snacks, processed food, dairy products and baby formula.
The parent company had about $7.3 billion in sales in its fiscal 2013. It had about $4.9 billion worth of sales during the first nine months of its fiscal 2014, which ended in March.
Nakai has worked for Ezaki Glico in Japan and moved here about two months ago to head the U.S. office. Local operations are focused on sales and marketing for the company's flagship product, Pocky, which are chocolate-dipped biscuit sticks.
Ezaki Glico has manufacturing facilities in France, China and Thailand.