Rakuten Launches U.S. Credit Card
Friday, April 11, 2014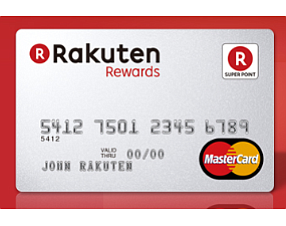 The parent of Aliso Viejo-based e-commerce company Rakuten.com Shopping has launched a new credit card for its U.S. subsidiary.
Japan-based Rakuten Inc. worked in conjunction with First National Bank of Omaha's First Bankcard division on the Rakuten Rewards MasterCard Program.
Cardholders will be able to earn reward points when they use the card to make purchases on Rakuten.com and other places.
Rakuten Inc. paid $250 million in 2010 for Rakuten.com Shopping, which previously operated as Buy.com.
Rakuten Inc. has a number of offshoot divisions that include travel, securities and wedding businesses under the Rakuten brand and the company looks to make similar moves in the U.S.
"That philosophy of an ecosystem is something we're bringing into the U.S.," Bernard Luthi, Rakuten.com Shopping chief marketing officer and chief operating officer, told the Business Journal in December.
The company last year launched its Essential website, which includes content from various U.S. bloggers that allows readers to purchase products mentioned in the blog posts through Rakuten.com. The move was seen by the company as a way to continue broadening its consumer base with more women and younger shoppers.