Report: Advantage Sales & Marketing On Sales Block
Thursday, April 10, 2014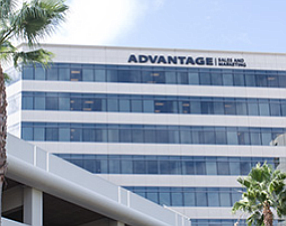 The parent of Irvine-based Advantage Sales & Marketing is looking into a sale of the company in a deal that could approach $4 billion, according to a Reuters report.
London private equity firm Apax Partners LLP, which paid $1.8 billion for a majority stake in Advantage in 2010, is looking into an auction of the company, according to the report, which cited a number of anonymous sources.
A spokeswoman for Advantage couldn't immediately be reached for comment.
Advantage, which has more than $1 billion in annual revenue, is a sales and marketing firm that handles retail merchandising and customer events, among other services, to companies in the grocery, drugstore, and other industries. Clients include Wal-Mart Stores Inc. and Kroger Co.
Advantage has been on a buying spree lately, with Texas-based food brokerage Longhorn Food Brokers LP the most recent addition to its fold. That followed three other deals last year for companies in the perishables industry.