JWA February Traffic Up Nearly 3%
Monday, April 7, 2014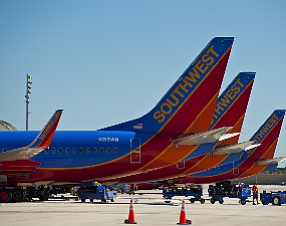 Passenger traffic at John Wayne Airport in February rose 2.9% compared to a year earlier to 671,858, according to recently released data.
Southwest Airlines, which also includes subsidiary AirTran Airways, served the most passengers (285,132). The second busiest airline was United (97,451) followed by American Airlines (83,411).
International passenger traffic, which includes service to Canada and Mexico, slipped 7.31% to 20,181.
Cargo traffic at the airport fell 4.5% to 1,430 tons.