Hoag Extends Obligation on Women's Health Services
Monday, April 7, 2014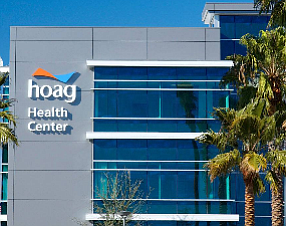 Hoag Memorial Hospital Presbyterian has entered into a voluntary agreement with state Attorney General Kamala Harris' office to extend its obligation to provide women's health services.
The agreement clarifies a consent order issued last year by Harris' office, which cleared the way for the creation of Irvine-based Covenant Health Network, an affiliation between Hoag and St. Joseph Health.
Hoag now has agreed to continue and provide the same type and levels of women's health services it provided pre-Covenant—except direct abortions—for a 20-year period instead of the previously agreed upon 10 years.
Hoag also will, among other things, maintain information on its website about the availability of abortion and family planning services in Orange County. Hoag will maintain a referral service that will be prepared and equipped to answer questions about pregnancy termination services.
Hoag affirmed that it would not in the future agree to be bound by ethical and religious directives for Catholic healthcare services, which St. Joseph follows. It also reaffirmed that the Covenant agreement, which provides it won't be bound by the directives, remains in full force and effect.
Harris' office said it investigated the Covenant affiliation in response to concerns raised by members of the public, doctors affiliated with Hoag, and others related to compliance with the women's health service provision of the consent.
"We fully support these clarifications of the original conditions which align with our mission of providing the highest-quality healthcare to the communities we serve, as we have for more than 60 years," Hoag Chief Executive Robert Braithwaite said in a release.