Opus Sets Price Range on IPO
Friday, April 4, 2014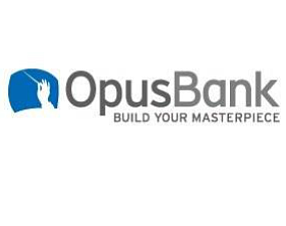 Irvine-based Opus Bank has announced specifics of its plans for an initial public offering, which will include about 5.7 million shares of common stock priced between $31 and $34.
Total proceeds are expected to range from about $178 million to $196 million.
About 2.8 million shares will be offered by the bank, with the rest offered by other shareholders. Net proceeds to the bank are expected to come to about $83 million. The total could reach $96 million if underwriters exercise their option to buy up to an additional 863,619 shares from the bank and selling shareholders, according to the bank.
Opus said it plans to use its share of the proceeds to support its growth in the western U.S., along with a contribution to the Opus Community Foundation.
Opus has applied to list its common stock under the ticker OPB on the Nasdaq exchange.
Opus is among the largest banks based in Orange County. It had $3.7 billion in assets as of the end of 2013, $2.9 billion of loans and $2.7 billion in deposits.
The bank, headed by Chairman and Chief Executive Stephen Gordon, has grown since a recapitalization in 2010 in part by acquisitions, including Everett, Wash.-based Cascade Financial Corp. and Fullerton Community Bank.
Opus last year ranked No. 1 on the Business Journal's list of the fastest-growing private companies, with a 2,000% revenue increase over a two-year period, to about $157 million.