March Sales Jump for Mitsubishi
Wednesday, April 2, 2014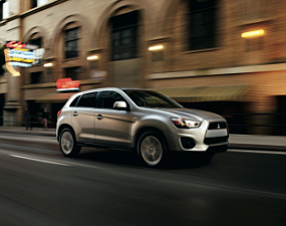 March sales for Cypress-based Mitsubishi Motors North America Inc. surged 70% from a year earlier to 8,996.
It was the automaker's best March in six years.
The sales jump for Mitsubishi was a standout amid a generally strong month, with an overall sales gain for automakers nationwide.
U.S. sales totaled 1.54 million, up 5.7%, according to New Jersey-based Autodata Corp.'s Motor Intelligence. The results put automakers on track to hit 16.4 million in vehicle sales this year.
Local automakers were generally up.
Irvine-based Kia Motors America Inc. sold 54,777 vehicles in March, up 11.5% from a year earlier.
Mazda North American Operations, also of Irvine, had a 9% increase in March sales to 34,903 vehicles.
Sales for Fountain Valley-based Hyundai Motor America Inc. were off 1.9% from a year earlier to 67,005 vehicles.