OC Gains 2,400 Jobs, Unemployment Dips to 6.2%
Friday, September 20, 2013
Share this article: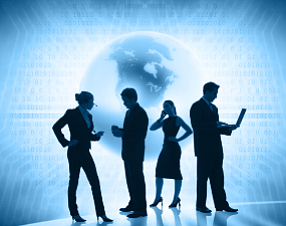 Orange County's economy added 2,400 jobs in August, helping drive the unemployment rate down to 6.2% from 6.5% in July. The jobless rate compares with 7.8% a year ago.
OC now has 1,426,800 jobs, up by 2%, or 32,500, from a year earlier, according to the state Employment Development Department.
The professional and business services sector reported an increase of 3,400 jobs last month, with much of the gain coming from administrative and support services. The increase pegs the sector at 261,100 jobs overall, the largest business employment category here. Professional and business services jobs make up about 18% of OC's overall work force.
The number of construction jobs increased by 2,700 last month, continuing a steady run of job growth. August was the fifth-straight month of hiring for the construction sector, which now counts 80,400 jobs. It has grown more than 9% year-over-year.
Leisure and hospitality added 1,000 jobs, to 191,900. The sector has grown by nearly 4% since the same time a year ago.
Businesses in financial activities combined to net 900 hires, for a total of 115,400 jobs last month. The sector has added 7,000 jobs over the past year, a growth of more than 6%.
Trade, transportation and utilities added 700 jobs, following a month-earlier gain of 1,300. The sector's total job count remains about flat from a year ago, at 247,900.
Government reported a loss of 5,300 jobs in August. More than 92% of the job cuts came from local government education, due to summer recess, according to the state agency.
California's unemployment rate in August was 8.8%, down from 9.3% in July and 10.5% in August 2012.
Nationwide the jobless rate was 7.3%, down from 7.7% in July and 8.2% a year ago.